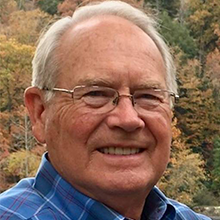 Edwin Stanaland
I am a Preacher's Kid and became a believer when I was 12 years old.
I have been a member of Pinnacle Church from its inception in 2010 and became an Elder in 2017 and Chairman in 2018.
Susan, my beautiful wife, and I spend much time with family in Nacogdoches when not enjoying our home and worship with friends and neighbors at Pinnacle Church.
Nothing is more important to me than knowing that "God so loved the world that He gave His only Son" for us.
Mike Dehn
I came to Christ as a freshman in college through the ministry of Campus Crusade.
I was honored to serve as an elder in other congregations before Pinnacle Church came into being.
My lovely wife, Patsy, leads the Pinnacle Women's Bible Study.
As someone involved at Pinnacle Church from the beginning, I love the ability to worship with our friends and neighbors.  Over the last 9 years I have seen a change in the heart of our community as we walk together and support one another and enjoy deeper relationships that only comes with spiritual community.
Paul's instructions to the Philippians in chapter 4 challenge me daily.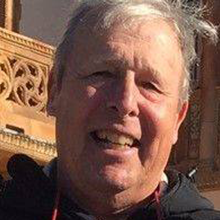 Graham McFarlane
I grew up in Atlanta, third of six children. Following graduation from Ga Tech, military service, and an MBA, I made the second-best decision of his life, I married Lee in 1973. (Obviously, the most important decision I ever made was accepting Christ as my Lord and Savior).
Lee and I have served the Lord faithfully raising three sons and spoiling our grandchildren without shame.
After retirement, I enrolled at Dallas Theological Seminary and earned a Th. M in Old Testament and New. (Who said you can't teach an old dog new tricks?).
We have been a part of The Pinnacle since 2002, always with a dog at our side.
I am privileged to have served as an Elder since 2018.
My passions include enjoying The Lord, His Word, reading, cycling, old cars, flowers, wandering in the RV, family, grandkids, and Pinnacle Church!